Lynnwood Asphalt Paving from Compton Builders offer full-service commercial, residential, & industrial complex across Washington State.
Whether you have a concrete or asphalt driveway, walkway, or patio makes no difference. Compton-builders is capable of handling any circumstance you may be in. We can keep your surface in good shape to last a long time. Compton-builders can assist you in ensuring that your surface lasts a long time.
Also, we constantly explore new and more sustainable methods. This ensures the benefit is passed to our customers, workers, and the communities where we do business.
Compton-builders are dedicated to doing the right thing correctly, following the law, and acting responsibly.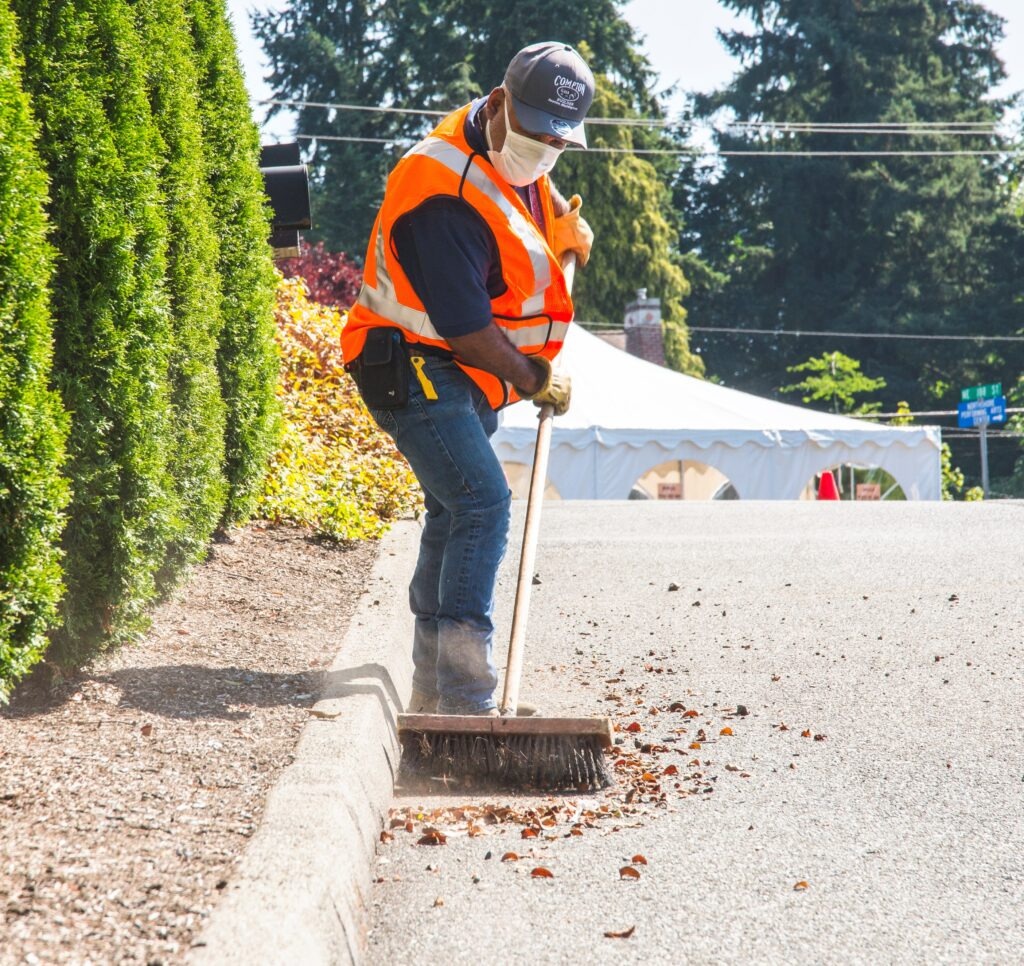 Asphalt has a few properties that make it more durable
Asphalt is used for asphalt road construction because of various qualities that are crucial in vehicle transportation safety.
It is critical to evaluate how asphalt will react under stress, how it will wear, and how it will break, both wet and dry, as asphalt concrete is made with plastic cement. The modulus of elasticity is assumed to control the flexing of the road surface when loaded and, as a result, the road surface's overall service life.
One of our most essential services is concrete repair and protection.
We also perform concrete repair services such as crack filling, crack sealing, and concrete surface sealing. Resurfacing your concrete patio or driveway, depending on its state, may be beneficial in bringing it back to life. Depending on your needs, we may pour to fix existing gaps and offer a completely new surface, whether it's polished concrete, exposed aggregate, colored, or stamped concrete.
Concrete Flatwork and Asphalt Paving are two of the services we offer
The size of the asphalt pavement to be paved or the thickness of the concrete to be poured is determined by the surface's intended use and the bedding on which the paving or concrete pouring will occur. You might be able to find a solution that entails paving an asphalt or concrete surface with a considerably thinner thickness than you might imagine.
The criteria for driveway paving, patios, curbing sidewalks, and walkways vary depending on the weight of the loads to be carried. If you require assistance with asphalt paving or concrete pouring, we would be happy to discuss your specific requirements, provide a viable solution, and provide a cost estimate.
You'll probably find that resurfacing your driveway or patio costs less than anticipated. You should be aware that we can also aid you if you are unsure whether to have concrete or asphalt paving installed.
Call Compton Builders if you're looking for a dependable business to manage your asphalt needs. Our seal coating, concrete, asphalt, and other services are available to commercial and residential structures. Whether you have a small or large project, you can trust Compton Builders in Lynnwood, Monroe, Fife and surrounding areas. We give the most remarkable outcomes at the most inexpensive pricing.
Request a quotation from Compton Builders.