Seal Coating Extends the life of your asphalt. Let us do this with our quality Two-Coat Seal Application.
Our owner has spent more than 25 years helping customers throughout the United States preserve their property's value. We can do this through a professional asphalt seal coat application. This preventative maintenance can extend the life of a pavement and help home and business owners save money in the long run. Also offering an attractive look and feel to paved areas that you and your guests will appreciate.
Doing the job correctly and helping customers save money is Compton Lumber's top priority.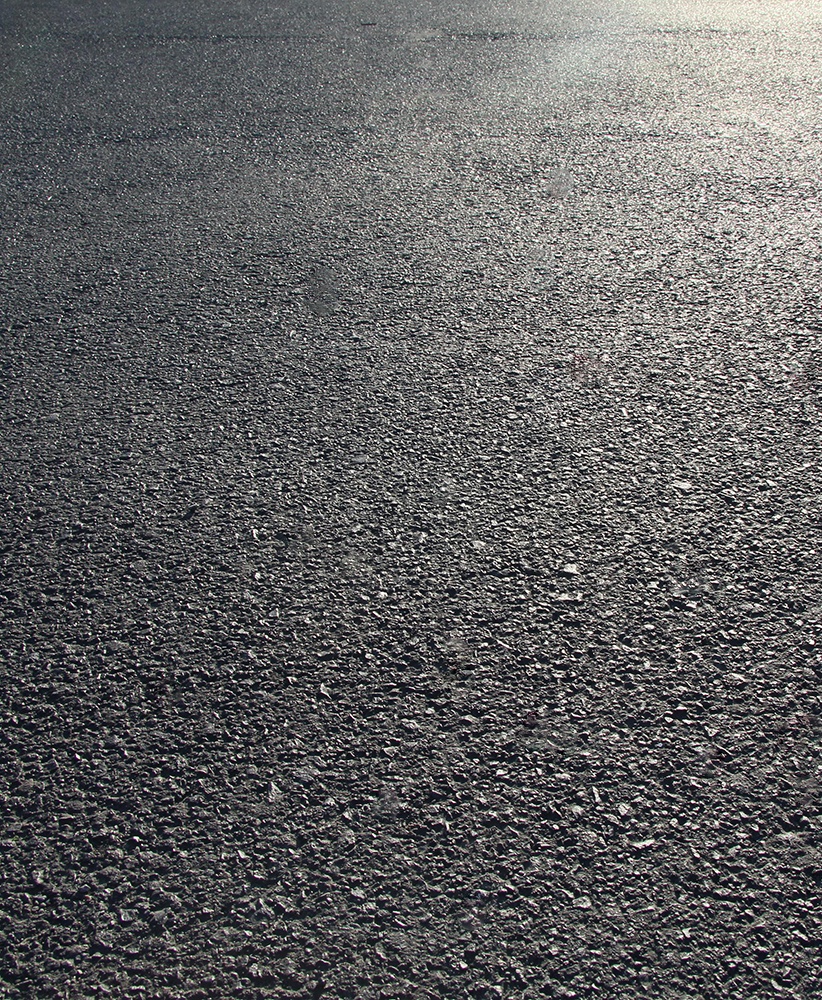 Why do I need a seal coating?
No matter the age of your asphalt, a seal coating is always a great idea to have applied to commercial or residential paving.  This process dramatically protects asphalt from multiple forms of environmental stress factors:
Moisture infiltration causes hazardous potholes and alligator cracking. Rather than replacing cracks in the pavement for years to come,  you can eliminate the need by getting a seal coat ahead of time.
Oxidization degrades structural durability and overall appearance. All asphalt goes through oxidization, but if asphalt is untreated and continually exposed to air, the material breaks down faster over time.
Now, that parking lot or driveway you once spent a considerable amount of money on doesn't look as great as it once did. Sun bleaching creates an aged and weathered-looking surface as the color and sheen of your asphalt degrades due to untreated ultraviolet sun exposure. Your driveway or parking lot does a lot to inform a person's first impression, so you want your pavement to stay looking as fresh as possible.
If you have asphalt at your location, whether it's your home or business – you will benefit from adding a layer of seal coating.
In addition to protecting the existing pavement, a seal coating will also enhance the look of your space. Imagine a  rich, black, uniform finish with a refreshed appearance that lasts. You'll get to enjoy a beautiful-looking parking area for years to come.
how we get Seal Coating Done - with quality and care
1. Site Inspection
First, our team will meet on location to examine the current state of your parking area. Our seal coat contractors will inform you of any cracks or problem areas that need to be
repaired.
We can provide a professional quality finish that will have the desired appearance and smooth texture for motorists and pedestrians. For larger areas, we always recommend conducting a full
land survey
to best assess the causes and solutions for damaged areas.
2. Project Planning
Once we have inspected the job site, we coordinate a plan that will meet your scheduling needs. It is important to know that doing a Two Coat Sealing application requires multiple days to cure before being ready to use. We do our best to complete the job as quickly as possible without compromising quality, but there is no avoiding some disruptions since you will not be able to use your parking area for a period of time. Our priority is to commit to a plan which will least interfere with your routines or business.
3. Two Coat Sealing Application
With a schedule in place, Compton Builders gets their best crew members on the job. After deep cleaning the asphalt, we pour a liquid coal tar emulsion over the entire surface of the lot and allow it to dry and cure over the course of a few days. The job is done after a final quality inspection and confirmation that you are highly satisfied with your new asphalt treatment.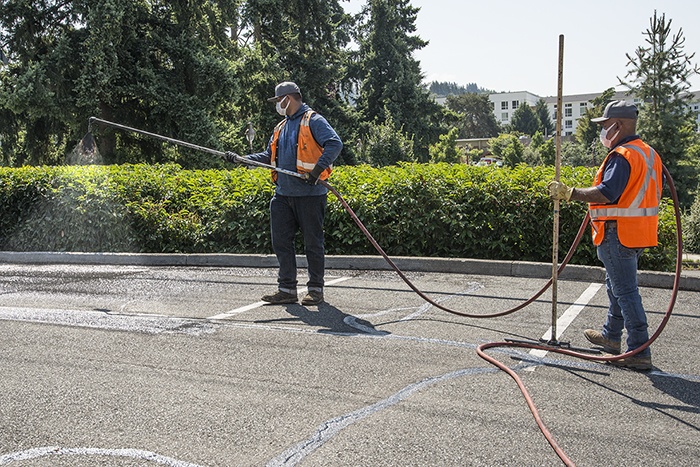 Let us handle your Seal Coating Project. Give  Compton Builders A Call Today
Our dedicated team has over 25 years of experience with laying down, repairing, and maintaining parking areas, so you can trust we'll get the job done right. If you want your parking lot or driveway to look great and last for years to come, give us a call today. We will set up a time to examine your asphalt and tell you if a seal coating is suitable for you.
We are happy to answer all questions you may have during the process and do our best to disrupt your daily life as little as possible.
Give us a call today at (206) 338-1625, or use our online form and find out what Compton Builders can do for you!
We want you to have a driveway or parking lot that you love and one that looks great for years to come. We believe that adding our seal coating to your asphalt surface will help do just that.
Whether it's any other building project, concrete services, roofing, or seal coating, we thank you for considering Compton Builders.