What is PVC / TPO Roofing
PVC (Poly Vinyl Chloride) and TPO (Thermoplastic Olefin) are thermoplastic products that can be mechanically installed or fully adhered to. If you are looking for a roofing system rated number one in flexibility, durability, and strength against the elements, then look no further!
The thickness of our roofing materials is thicker than that of our competitors because we only use the highest quality building materials available. Your commercial roof will have greater protection against items falling onto or thrown onto the roof with added thickness. Your roof will also be protected against maintenance damage that metal screws or casings may cause but will remain flexible to the movement of the roofing structure to prevent further damage.
In addition to PVC / TPO Roofing durability and flexibility, our roof coating provides a solid membrane roofing solution that helps to reduce your cooling costs for your building due to its reflective properties. At Compton Builders, we have various highly reflective maintenance coating options that can be applied based on your needs.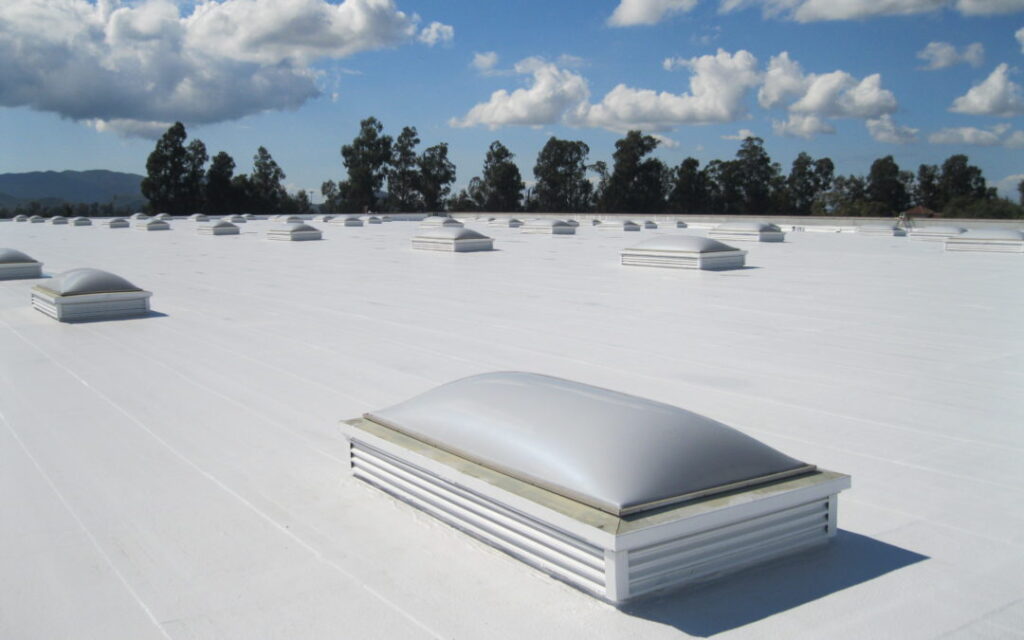 Choosing TPO vs. PVC Roofing
Advantages
TPO roofing is best known for its durability. It's capable of resisting dirt, bacteria, algae, and even debris build-up.
Due to the membrane's flexibility, it also has high resistance to blunt damage. It can withstand tearing, punctures, and impact damage too.
Aside from this, it's also environment-friendly. The reflective capability of TPO also provides a cooling effect for building interiors. TPO polymer doesn't have chlorine, and it's also recyclable.
Drawbacks
TPO is a new material in the market. As such, many manufacturers still aren't too familiar with developing and improving TPO.
There have been a series of failed attempts with the material. TPO has a history of constant adjustments and improvements. Manufacturers are still working and experimenting on the material for better results.
Difficult welding is another downside. TPO requires an experienced worker to ensure seamless and effective welding.