An additional 10% OFF is offered for Military/Veterans. For more information
on our building services call (206)-338-1625
Flat roofs
Compton Builders are professional roofers for flat roofing, PVC, and TPO membranes. For example, low Slope Roofing Systems and Flat roof membranes work well for commercial and residential applications, especially downward slope roofs.
Compton Builders guarantees long-lasting results with all our roofing systems.
Roof Composition
Our flat roof membranes are commonly synthetic rubber, thermoplastic (PVC), or modified bitumen. PVC (Polyvinyl Chloride) and TPO (Thermoplastic Olefin) are thermoplastic roofing products that can be mechanically installed or fully adhered to. If you are looking for a roofing system rated number one for flexibility, durability, and strength against the elements, PVC or TPO might be the right choice! Compton Roofing has built a reputation for our humility and responsibility in everything we do. From metal roof installs and standard asphalt roof repairs to roof coating services.
Roofing Material
Our PVC and TPO roofing systems are thicker than the competition. This is because we only use the highest quality building materials available today. Also, with added thickness, your commercial roof will have a greater overall protection from anything that hits it, including possible maintenance damage from screws. However, it will remain flexible to prevent further damage. In addition to their durability and flexibility, these roofing systems can lower your cooling costs due to their reflective properties. Our Seattle roofing company offers many different PVC and TPO roofing options to fit any budget. 
Local and Experienced Seattle Flat Roof Services
Compton Builders has served the state of Washington since 1892, and we know just about everything there is to know about flat roofs. We're happy to advise you on materials, colors, and the maintenance of your new roof. Having a roof installed is a significant investment, and we aim for your total satisfaction from start to finish. Contact us today to get started.
Unsure if a flat roofing system is suitable for your building? Call the #1 Seattle Roofers at (206)-338-1625.
Compton Builders offer a wide variety of construction services. With Compton Lumber as our parent business established in 1982, we guarantee our mission is to your satisfaction.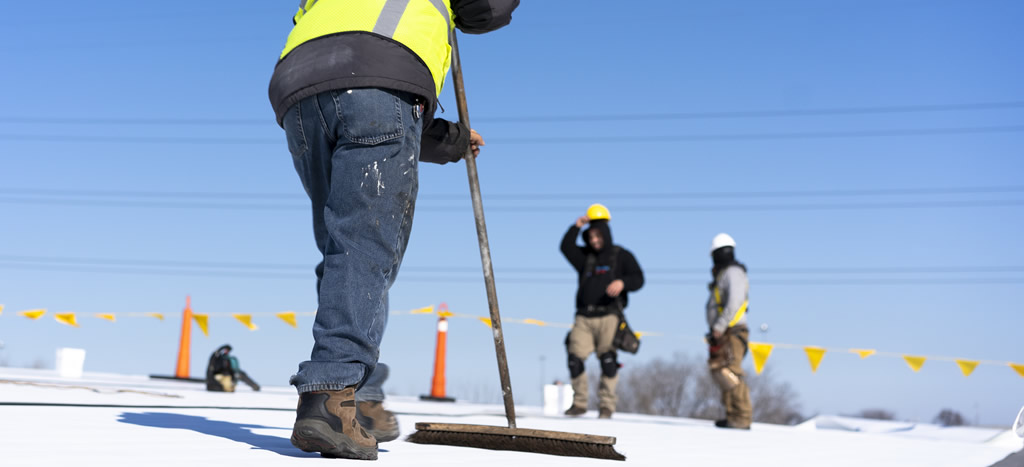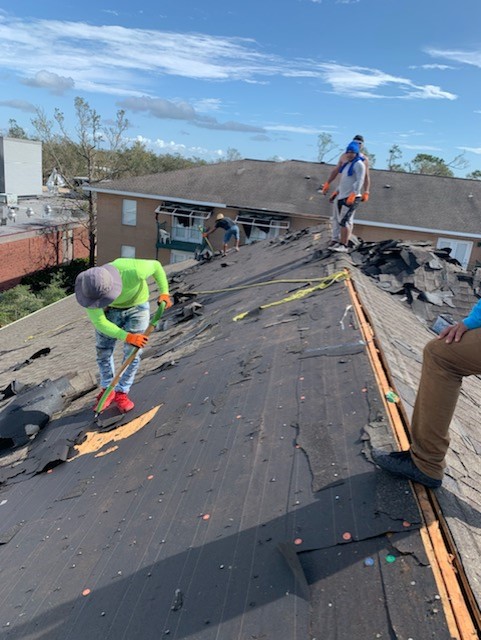 About Compton Builders – Local Roofing Professionals
A family-owned company that has served in the Seattle area for generations. Our expert staff provides various roofing services and is proud to provide customers with 100% satisfaction at a reasonable price. In addition, we offer the best warranties in the industry.
 Roofing Services:
New Construction – Provides new home roof systems that are designed for high rainfall that we find in the Pacific Northwest.
Roofing Replacement – Complete removal and replacement or add a second layer of shingles to an existing layer depending on the buyer's needs.
Damaged Roof Repair – Storm and tree damage occurs due to wind and rain. 
Roofing Cleaning and Maintenance – Either one-time or maintenance contracts are available. Moss removal, leaf, and gutter cleaning. Moss removal is essential in the Pacific Northwest as excess moss can lead to damaged shingles and eventual leaks.
Experts in:

Architectural Shingles.
3-tab Shingles
Metal Roofing is more expensive and durable than other Roofing and will last more than 50 years.
Flat Roofing is made with rubber sheets covered with rubberized liquid to create a waterproof surface.
Tile Roofing.
Cedar Shake.

Attics and Crawlspace Cleaning and Insulation
Gutter Installation and Replacement.
Free estimate and consultations for all projects.
Residential and Commercial projects.