An additional 10% OFF is offered for Military/Veterans. For more information
 call (206)-338-1625
Attractive, Durable, and Long Lasting.
You can count on Compton Builders to repair a roof, install a top-of-the-line fiberglass or asphalt shingle roof on your residential or commercial buildings.
With fiberglass shingle roofing services, you have various design styles, colors, patterns, and textures to choose from. We can install everything from economical 3-tab shingles that can blend in well a home's exterior to top-of-the-line shingles that enhance your home's curb appeal while reducing energy costs.
We prefer to use superior laminated fiberglass shingle roofing products from leading brands such as PABCO® Roofing Products and shingle underlayment made by our partners for exceptional waterproofing. Our shingle roofing systems are typically backed by 5- to 20-year warranties on labor and up to 30-year warranties for materials.

Types of Shingles
Composition shingles, whether fiberglass or organic asphalt repair are available in a wide variety of colors and sizes and can include faux finishes such as slate and shake. With so many options to choose from, our experts are happy to help you choose a complimenting color of shingle for your building.
An added bonus of having attractive colors, composition shingles are also environmentally friendly as they are manufactured mainly from recycled materials. Ceramic fragments also offer UV protection against sun weathering to keep your new roof looking great for years to come. 
Attractive Shingles 
Wood shingles are another attractive design option for those who prefer a more natural appearance to their home or business which is particularly popular in the Great Northwest and many regions of the Midwest. You may choose from a wide range of wood types such as Cedar, Redwood, Pine, and many other durable woods.  If you want a refined look, go with machinesawn shingles. For a more rustic look, handmade shakes are the way to go. Whatever you choose, Compton Builder will get the job done right. 
Our experts are happy to give suggestions regarding material, color, and maintenance of your newly installed roof. Deciding on a new roof is a big investment, and we aim to deliver quality and support for the entire process start to finish.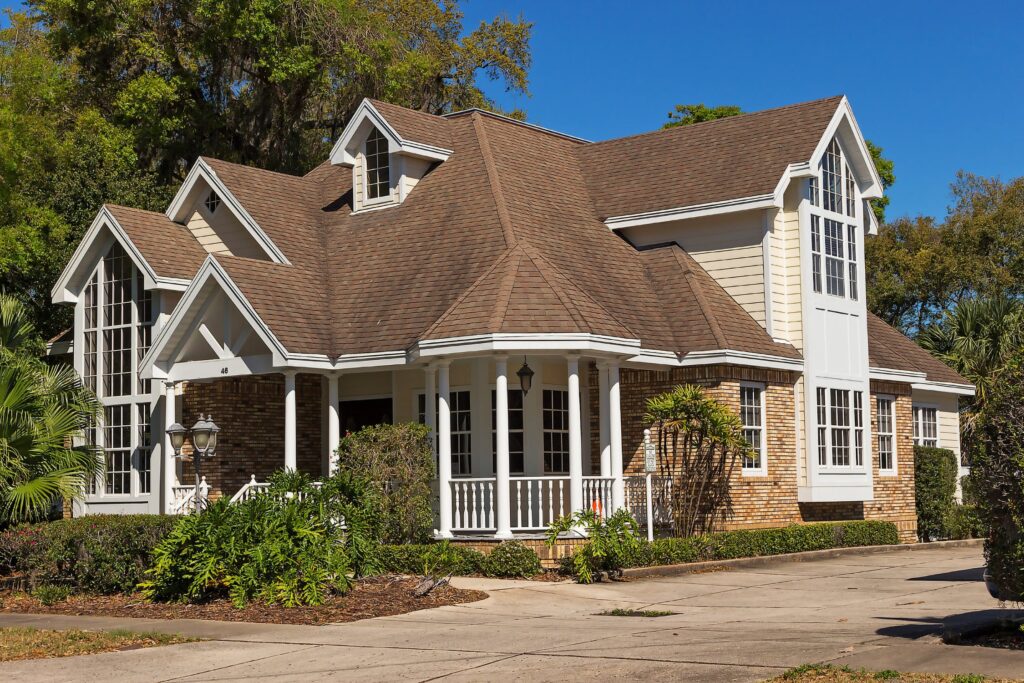 Asphalt shingles
When considering a remodel on your home or rental property don't forget to think about your roof. This will bring the whole remodeling process together.
Asphalt roofing shingles have been the standard for many decades. This has been the preferred choice for homeowners and companies. When they needed to repair or replace a roof. Asphalt shingles offer adaptability and versatility that can accommodate many different types of roofs with angles, shapes, and forms.
For aesthetic purposes, asphalt shingles are a preferred choice since they will bring your home back to life. With the unprecedented durability that asphalt shingles offer with it usually lasts for 30 years. This is why we would recommend using this type of shingle. Asphalt shingles offer a variety of options to choose from with offers ranging from slate to cedar shake.
When selecting a roofing contractor do the research to understand the roofing contractors' process.