Concrete serves many vital functions for construction around the home or office. Because of its durable, functional, and affordable traits, concrete is the perfect choice for renovations such as walkways, curbsides, and gutters. Whether you're looking for something practical or decorative, concrete is the way to go. And if you go with concrete, you want an experienced business to install it for you.
The building experts! From Paving, construction, and roof repair, we do it all! That's where Compton Builders comes in.
Not only does concrete look great for driveways, walkways, and patios, but it requires much less maintenance than asphalt, making it the preferred choice for many homeowners and businesses. Because concrete is less costly to produce, you can increase the value and look of your home or business without breaking the bank.
If you have a new construction project in mind or are interested in replacing worn-out asphalt areas with cost-effective concrete, look no further than Compton Builders! Whether it's concrete or paving, our team of licensed specialists will work closely with you to determine the needs of your project and how we can best fulfill them.
Our Compton Builders team members are happy to prepare a quote for any of your Residential or Commercial projects; big or small, we do it all! From roofing, construction, and seal coating through to asphalt paving!

Call us at (206) 338-1625 or use our online form.- We look forward to answering your questions!
Why Choose Concrete?
You've decided that this material could be the right solution for the job you want to do, but still not sure if it is the way to go? Let's discuss the benefits of concrete over other  materials:
Durable: When compared to asphalt, concrete is far superior in endurance. For this reason, it is often chosen for jobs like driveways, parking lots, or dumpster approaches. These areas take a constant beating from cars and trucks driving on them, so you want something that will stand up to the stress.
Versatile: It can be laid in an endless combination of decorative ways. This allows you more creativity when it comes to design plans, such as the entrance to your home or business; first impressions are important, and concrete helps you to make a good one!
Affordable: Repairing concrete is a simple to fix. No material you choose is going to last forever; eventually, some cracks may begin to appear. When this happens, fixing concrete is relatively easy. Compton Builders can return your concrete paving back to normal in no time at all.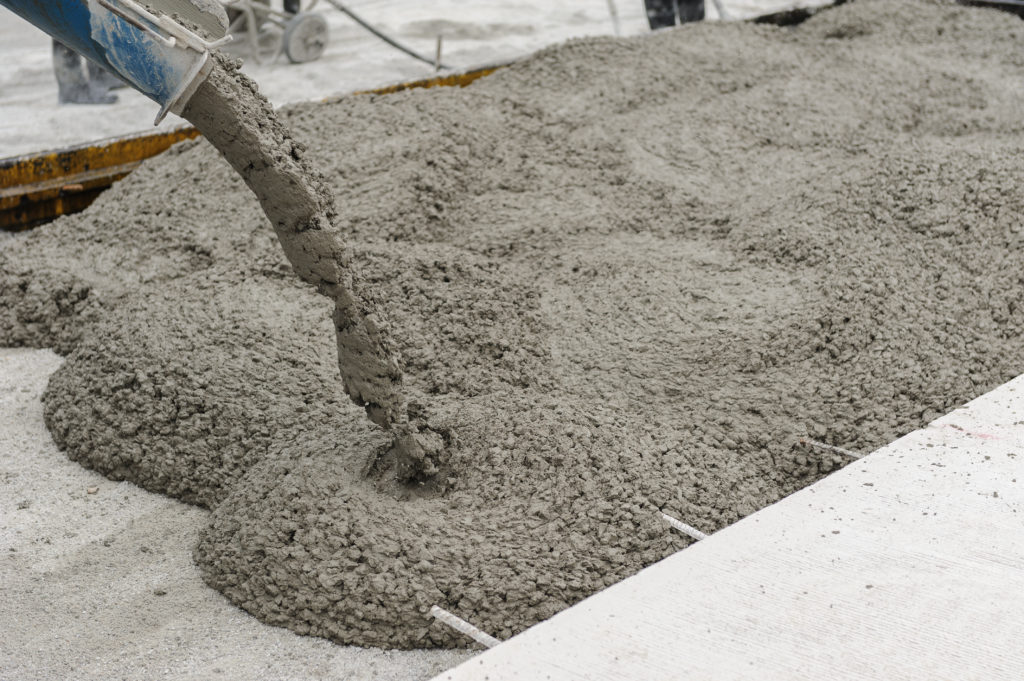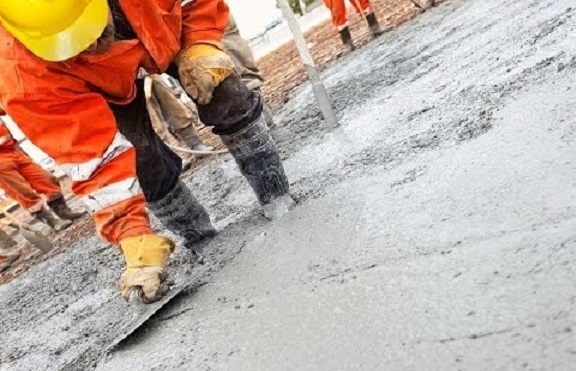 When To Use Concrete:
There are plenty of times that you would choose concrete for the work around your home or business. For instance, if you are looking to install a new sidewalk then concrete is an excellent choice. The material finishes flat, smooth, and long-lasting. Because it is more affordable, you can get a large sidewalk done at a fraction of the price compared to other materials.
Concrete can also be used along the sides of roads to make a curb. If puddles are a concern for you, concrete is perfect because you can easily work a drainage system into your installation of curbs and sidewalks. No more pesky puddles at the entrance to your store – now the water will be directed towards a storm drain and away from your customers.
These are just a few of the almost infinite ways you can use concrete. If you're not sure if concrete is right for your job, give us a call today and we'd be happy to talk give recommendations for your project.
How Compton Builders Can Help
So you've decided that the building material is concrete for your job and heard about all the benefits it provides – now you're wondering why you should go with Compton Builders. We believe there are many reasons why you should choose us for all of your concrete paving work.
First – quality workmanship.
We ensure that each concrete paving project is handled with the utmost care and that you are delighted with the finished project. If there are any issues, we work with you to fix them as quickly as possible so that you are only left with a concrete project that you are happy with.
Second – affordable costs.
We are not out to rip you off, overcharge you for a project, or deliver sub-par work. All of our work is competitively priced, and you are sure to get your money's worth.
Third – dedication to customer service.
We are always available to answer any questions you may have, and we promise to work with you to arrange a timeline to complete jobs that work for your schedule. We want our customers to end up with not only a great finished project at an affordable price but to enjoy the experience of working with us along the way.
So the next time you need some concrete paving in the greater Seattle area, we hope you will choose Compton Builders. We will do everything we can to ensure you are satisfied with our services and that our business together is as smooth as our concrete paving.
Call us today at (206) 338-1625 or use our online form to see what Compton Builders can do for you.