Monroe Asphalt Paving Services
Monroe Asphalt Paving from Compton Builders offer full-service commercial, residential, & industrial complex across Washington State.
Almost every property near a home or company has some paving. To get where they're going, all of the residences and businesses in Monroe use asphalt driveways, sidewalks, patios, and parking spots. Paved areas, like other areas around your property, require constant care and upkeep to stay attractive, sturdy, and stable. As a part of Compton-builders, we specialize in installing concrete and asphalt pavements and in the maintenance and repair of existing structures. We have developed relationships based on trust and confidence throughout our business. We are glad to state that we stand by the quality and durability of the work we accomplish.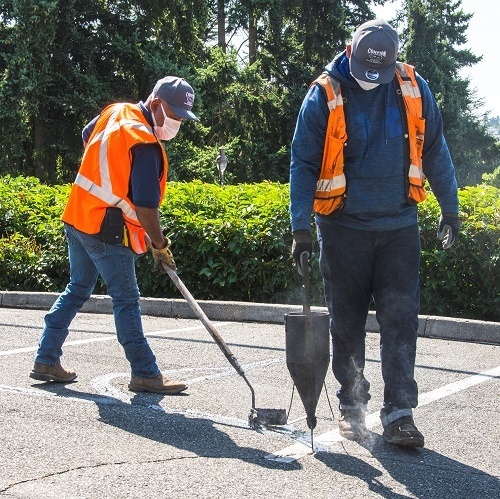 Compton Builders undertake both maintenance and system installation when it comes to asphalt pavement.
Compton Builder serves residential and commercial clients in the Monroe area and takes great pleasure in its work. Not only does our company provide paving services, but we also provide a wide range of other construction services. Compton Builders provide repair and maintenance services, seal coating, asphalt driveway, driveway paving, striping, and crack sealing. We have a team of experts knowledgeable in asphalt and concrete services. For driveways, patios, pathways, and retaining walls, it's a popular choice. As a result, our firm provides a wide range of ornamental concrete solutions to pick from.
Along with the provision of sidewalks and roads, the construction and maintenance of parking lots, paths, and other aspects of the city's infrastructure are a few of the services we can provide. Depending on the condition of your existing driveway, we might be able to extend its lifespan rather than replace it entirely, saving you both time and money while extending the life of your driveway. To match your needs and interests with the best possible solution, an experienced eye is crucial to determine your needs and interests and how you can meet them. Compton Builder is uniquely qualified and experienced to assist you with your paving project, as he is an expert in this field with a wealth of experience and the skills needed.
At Compton-builders, our Monroe Asphalt Paving experience spans decades.
The question of whether asphalt or concrete is better for new paving installations often arises in the minds of Monroe homeowners and businesses. We at Compton Builder's will assist you in making the right material choice based on your specific needs. With Compton Builder's experience with a wide range of materials, you are guaranteed to be pleased with the finished work.
We are your first choice for whatever project you have in mind in Monroe and the surrounding region, whether it is to repair old asphalt paving or install new asphalt paving. If you do decide to engage an asphalt contractor, don't forget to check their references first. It is our specialty to put our experience to work for you, and we would appreciate the opportunity.
Please do not hesitate to contact us if you have any paving-related questions.