Federal Way Asphalt Paving Services
Federal Way Asphalt Paving from Compton Builders offer full-service commercial, residential, & industrial complex across Washington State.
It makes no difference if you're a homeowner, a project manager, or a builder. These high-quality paved asphalt driveways, roads, and parking lots can be an affordable and long-lasting surface solution for any residential, commercial, or industrial project. Located near Federal Way, Compton Builder is an asphalt paving contractor that provides a full line of site development and utility services designed to enhance the look, feel, and use of any landscape.
As one of the larger paving firms, we have a dedicated team providing residents and businesses in the Seattle area with dependable service and quality control. We can separate from the pack of paving/asphalt providers by providing customer-focused services that help your landscape look its best.
Federal Way Asphalt Paving Pros offers various paving services in Federal Way, WA.
So, what type of pavement will you require for your job?
We may advise you based on your specific needs to assist you in choosing the best material for your project.
There are many advantages to this material, but there are a few factors to consider before selecting the correct one:
Because tar is the primary adhesive in asphalt, it has a dark, black hue.
The general climate. Asphalt is typically used in cooler locations (it does not fracture in freezing temperatures).
If the paved surface of your industrial park or business is subjected to a lot of foot traffic, you might consider using a cloth overlay to cover it.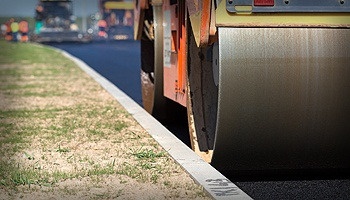 Generally, you might think removing and replacing your asphalt is an option if your asphalt is deteriorating and unraveling, but performing a fabric overlay would be a more cost-effective option. By doing so, the existing subgrade will not be destroyed but will be improved as a base for the new asphalt. For more information about your project options, contact Compton Builder, one of the best asphalt contractors.
Here are some of the benefits of our Pavement Reinforcement Installation Services
Our organization relies on a few pavement reinforcements regarding asphalt paving. It acts as a moisture-resistant barrier, preventing water from entering through the asphalt surface to your subgrade. The stress-absorbing interlayer of asphalt also absorbs the pressure exerted by automobiles and equipment. The pavement reinforcement fabric helps the asphalt withstand cracking and other symptoms of wear, extending its life. Asphalt surfaces are reinforced with cloth. They can last for many years.
The pavement reinforcement fabric can be used as part of a new asphalt installation or a concrete overlay operation. If you seek paving fabric or installation professionals, we can determine whether paving material is the correct solution for your asphalt surface. If that's the case, we'll get your new surface up and running as soon as feasible.
Choose a dedicated, trusted Paving company in Seattle to enhance your curb appeal or the character of your commercial or industrial property. You will find us under paving contractors near me. You will know that our company specializes in the installation of fabric for highways, parking lots, asphalt paving, driveway paving, airports, and industrial applications. The high-quality, durable pavement can significantly improve the aesthetic appeal or the functionality of many types of landscapes and projects in Federal Way, Washington. For a free quote, contact us today.
Our company specializes in the installation of fabric for roads, parking lots, asphalt paving, driveway paving, airports, and industrial applications, and you may find us under paving contractors near me.
In Federal Way, Washington, high-quality, long-lasting pavement may dramatically improve the aesthetic appeal and functionality of many landscapes and projects. Hire a dedicated, reputable paving company to enhance the curb appeal or character of your business or industrial property.